Dear visitor and volunteer

We have a magical, beautiful and inspiring space inside the Elqui Valley, a place well known for all its mysticism in the IV Region of Chile. We are working in our Eco Yoga Village called "Eco Truly Diaguitas".
We are a pioneering project; therefore, a lot of help is needed. We receive volunteers throughout the year, with prior communication via telephone or email. We are also visited by tourists from various parts of the world thanks to the planned Inbound Retreats.
Visit our Facebook page: ecotruly.diaguitas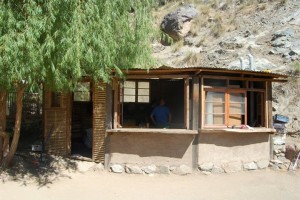 There are two ways to come to our farm; The first one is from the bus station in Vicuña, you take a taxi that drops you right in front of our door. The approximate value is 2 or 3 USD. The second option is from Diaguitas by bus to the junction and then walk 1 1/2 km to our estate located in La Esperanza * 251 Diaguitas in Elqui Valley.
We continually make retreats and we also have our doors open for tourists who want to visit us when they are in the Valley. We recommend that you contact us to know the services available for the moment you want to stay with us.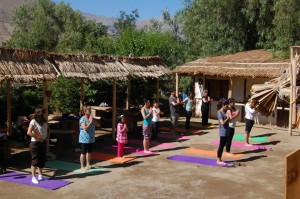 Our farm for its location is visited regularly, therefore, we have an active volunteer program. We offer the following activities for those who stay with us:
Vegan cuisine
Eco Constructions
Classes of philosophy
Conscious art
Inbound Yoga Classes
Volunteer Work: It has a value of 10 USD, which helps us to pay for the three daily meals (vegetarian). The number of daily volunteer hours is approximately 4 to 5 hours.
This is a pioneering project therefore, we do not have rooms specifically designed for volunteers, so we ask you to bring your tent when you come and stay with us.
Please if you want more information write us at: ecotrulydiaguitas@gmail.com
Our farm also makes a call to all those volunteers who not only want to know the ecological aspect of what we offer, but are also in the call or the spiritual search. Thus they will be able to be part of activities like:
Vegetarian cuisine offered to the Divine
Vedic Philosophy Talks
Meditation and chanting of mantras
Help in art for the decoration of sacred spaces
Like any place you need financial help to keep the basic expenses. The payment for this cooperation covers three daily vegetarian meals (breakfast, lunch and dinner) in addition to all the daily activities we have for you. By day the value is $ 7, if you want to stay for a longer time, join us