Volunteers!
We are present in 10 countries, therefore in each farm we have a variety of activities according to the local reality. However, there are activities that are common in many Eco Yoga Villages, so before visiting one of our farms just ask if these activities are available.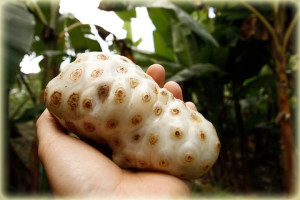 Agriculture and vegetarian food:
Agriculture is a real responsibility in our Eco Yoga Villages. Eating organic food is part of a good nutrition, so you will learn about its natural process, and then you will be able to teach others how to do it, and how to protect the environment. Agroconscience is fundamental to our team, not only because it allows us to raise our own food, but also because this has a deep meaning in relation to harmony and nature.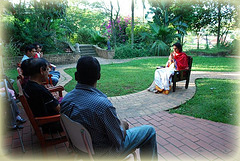 Classes:You will be able to develop different courses for the local people. You can organize English classes (or any other language), classes for children, for adults, etc.
You can also give classes of art, maybe you know music, painting, dancing, among others.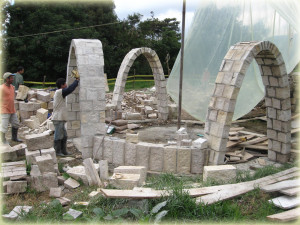 Construction: You can learn how to construct different architectural buildings using ecological materials. Just contact us previously to know if this is active or not!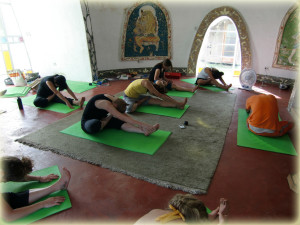 Hatha Yoga Inbound: You will see how this type of yoga sets the model of a healthy, relaxed and flexible body, living the experience of having both mind and senses in harmony connected.
The natural space for you to practice Hatha Yoga will help your body and soul, to be connected with your inner voice.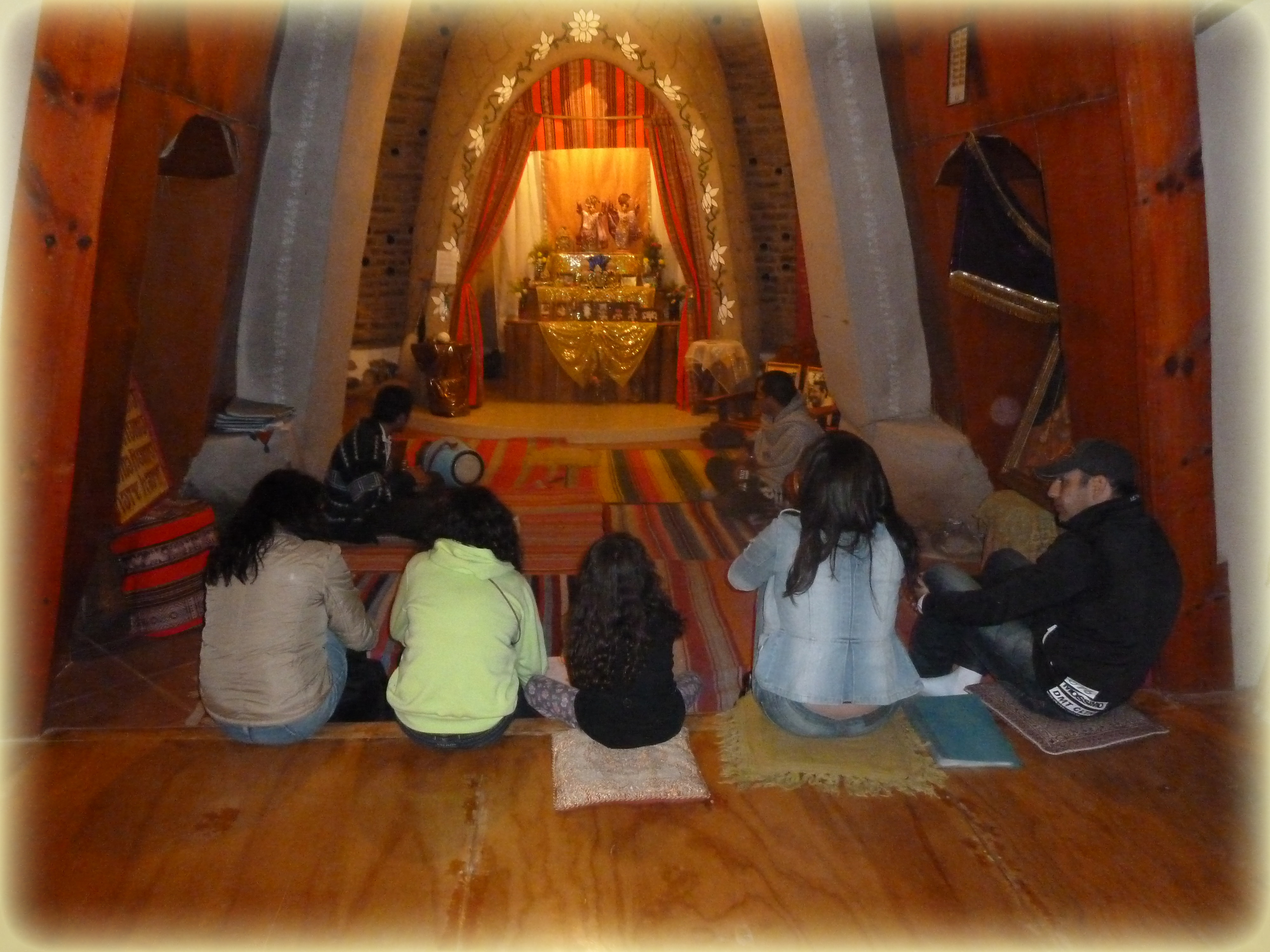 Life Philosophy: Vaisnava classes are taught daily, you can be part only if you want to, this is not considerered as mandatory.
The main purpose of these classes is that it is possible to learn what you can do in order to perform a great service to humanity.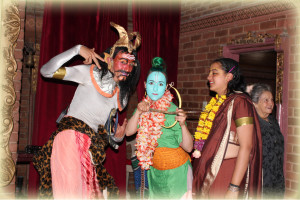 Conscious Art: The Eco Yoga Villages offer you the opportunity of learning conscious art. You can learn Indian music, painting, Mosaic, among others. Art aligned with the purpose of consciousness has tremendously beneficial cultural value.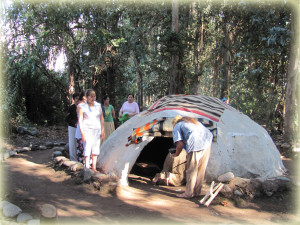 Therapies: We have different kinds of therapies like reiki, OIDA Teraphy, energetic treatment or temazcal, among others.
Just you have to get in contact and ask which of these or others therapies are available.