Be part of these programs in our Ecological Farms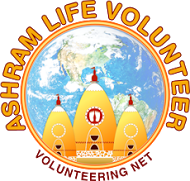 Volunteers seeking spirituality meet to get inspired from the different activities we offer them
Tourists that want to be in contact with Nature and want to stay in eco friendly farms visit us regularly.

We are a network of destinations around the world. We are in more than 30 countries, some of our sites are places that already exist more than 10, 15 years ago.
Invalid Displayed Gallery
We are working to create unique communities around the world, in order to help people to be connected with nature, and at the same time living in a natural way, getting info about ecology and its benefits, and more… "Simple living, high thinking" represents the lifestyle we have! Check continously our website and read the info about the different Eco Yoga Villages around the world.